BLOK — SHELF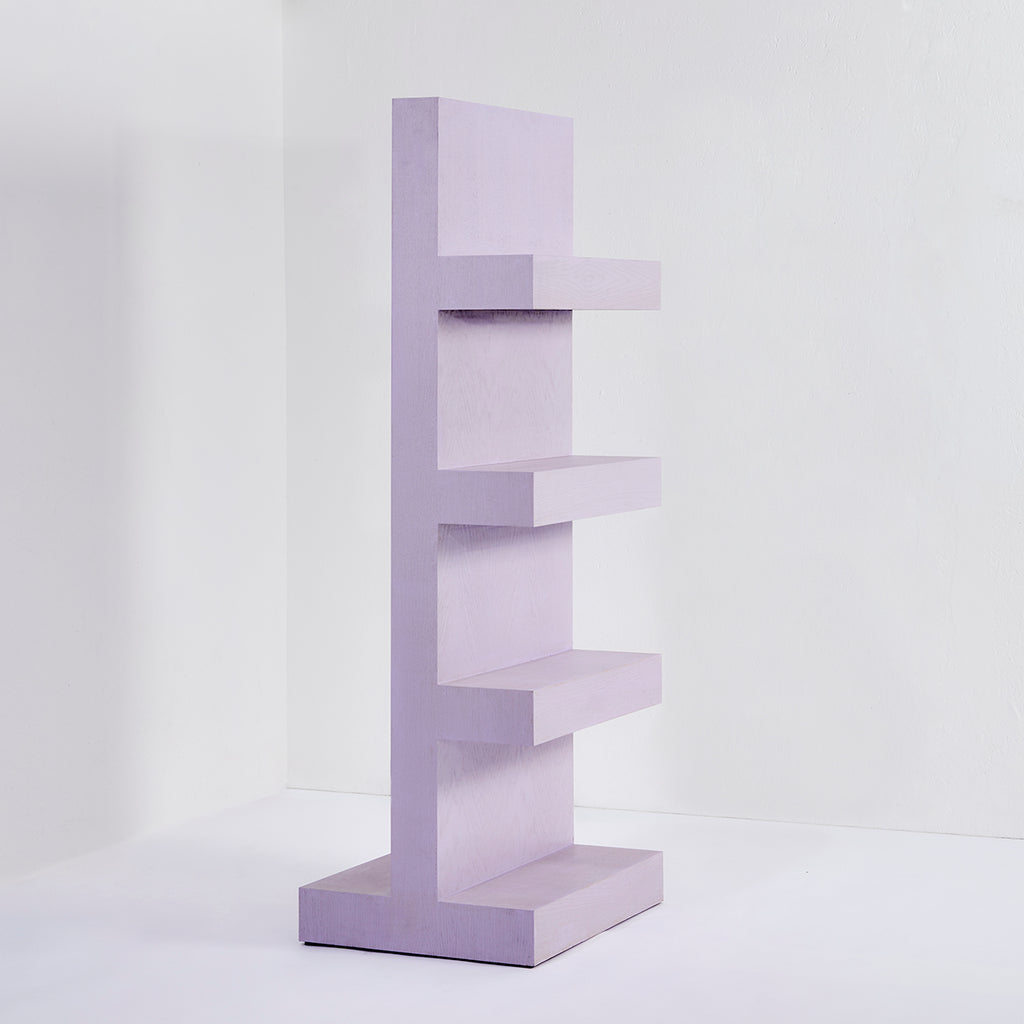 The BLOK series of furniture is part of our 10th BIRTHDAY COLLECTION — WOODERNISM. For this milestone collection, we looked both to the past and the future. The result is a capsule collection of objects based on the beauty, sustainability and functionality of wood.

We explored monuments of ancient civilisations to find examples of simpler aesthetics and language codes, in particular the structural forms found at Stonehenge and from the Aztec empire. The strength of these pieces lies in their simplicity: the thick, linear silhouettes boldly framing the character of the woodgrain surfaces. Each piece is hand-stained with water-based, brightly coloured pigments. Choose a colourway for your bespoke-made piece of furniture.
- Made to order in 8 weeks
- Pigmented Ash veneer
- Made in the UK
- L60 x W50 x H160 cm

Shipping by zone:
UK - from £6
Europe Zone 1 - from £15
Europe Zone 2 - from £30
Africa - from £40
Asia - from £35
Central America - from £48
North America - from £25
Oceana - from £30
South America - from £48
Returned items that have been subject to a free shipping offer and are being returned for a monetary refund (not exchanged for goods or a credit note) will have our delivery cost deducted from the amount refunded.
Read more about shipping and returns in our Terms & Conditions and Shipping & Returns
---
Share this item
---
More from this collection